How to get the softest kissable lips it's simple! Just use honey, olive oil and sugar. Sugar acts as the abrasive and it dissolves so you don't need to worry about "grit" getting in your mouth. Honey has anti-bacterial properties, is usually non-allergenic, and tastes good. Olive oil moisturizes, protects, soothes, is tasteless in the scrub, and is non-toxic and generally non-allergenic. It won't clog your pores around the mouth either.
Sugar Honey Lip Scrub Recipe
Ingredients:
1 tablespoon of sugar
1 tablespoon of honey
½ teaspoon of olive oil
½ teaspoon of Vaseline
1 spoon to mix
1 small container
Sugar Honey Lip Scrub Instructions
Mix the honey and sugar: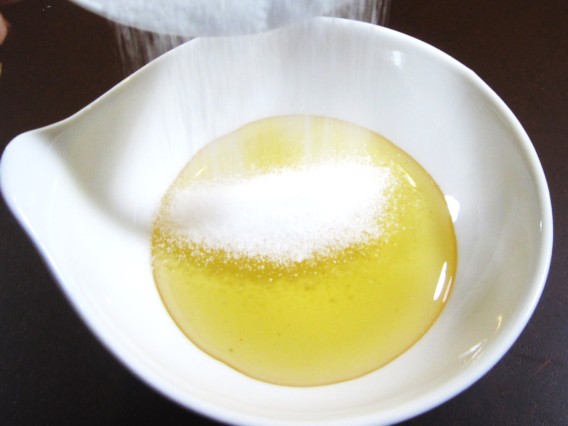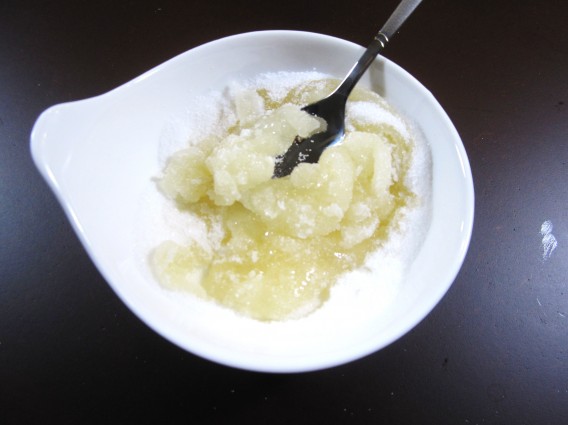 Add Vaseline and mix well: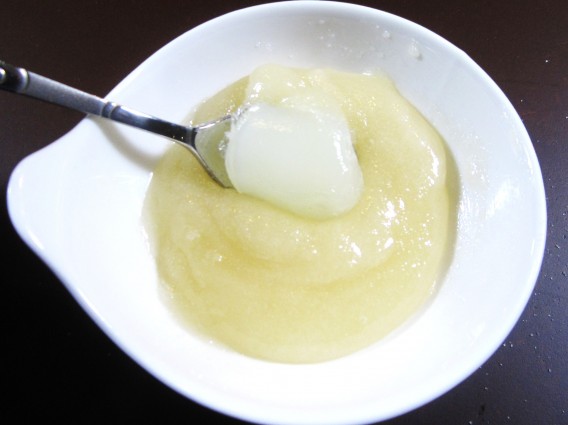 Add olive oil and mix well: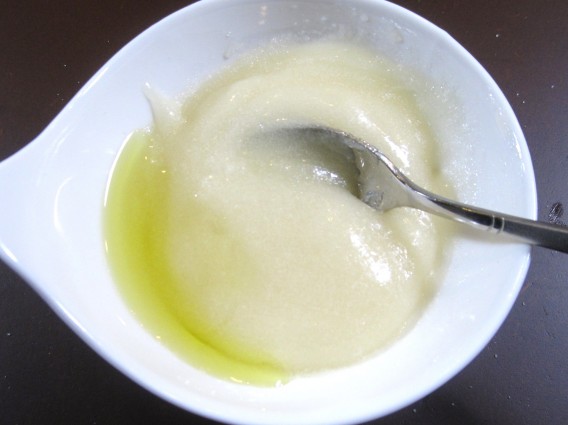 Put into container to store: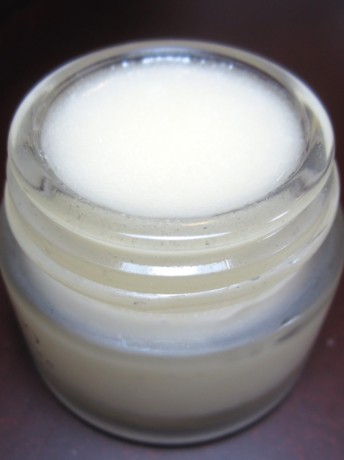 Each batch should be good for 1 week.
Apply the Sugar Honey Lip Scrub to lips, gently rubbing in a circular motion.  Rinse off excess with water.  The brown sugar will rinse off leaving a small amount of the olive oil behind, which adds moisture and a little shine to your lips.  Follow with your favorite all-natural lip balm if desired.  This recipe makes enough for one application.
How to use:
Take a dime size amount of scrub and rub gently onto dry lips.
Gently rub until some of the sugar has dissolved.
Rinse well with warm water.
Apply lip balm as necessary.
Use twice a week and your lips should be silky soft.